Message from the founder of the group,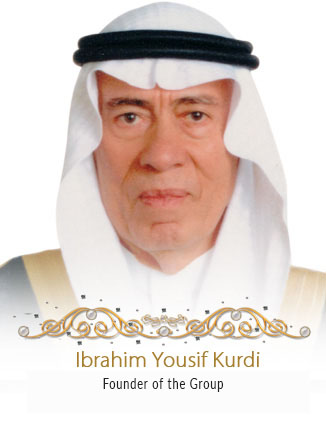 Our proud standing and the leading role we play today in the markets is the fruitful outcome of many years of hard, dedicated and exhausting work; years interposed by large-scale challenges, which were not but an incentive, motive and stimulant to attain further achievement, excellence and uniqueness.
Since its origin in 1980, Food and Fine Pastries Manufacturing Company "Sunbulah", has focused on a sole objective; namely, to attain leadership and a pioneering position to be the first choice that meets all tastes, exceeding all expectations. Sunbulah Group engaged in its business activities from 1983. Today the Group's brands have become distinguished and have a name that reflects quality and mastery not only in the KSA, but in all GCC, Levant, and North African countries as well. Undoubtedly, the trust placed in us by the suppliers and consumers is a badge of honor that maximized the responsibility falling on our shoulders to always provide the best.
The expansion strategy adopted by our group since its inception has contributed largely to consolidating its role as a key driver for promoting the economic cycle, and has large-scale effect to reach the largest possible segment of consumers, as our products have reached, today, far beyond that limit to the Middle East, Asia, Africa and Europe. Maximizing the production cycle and operating our complex of factories with their peak capacity has increased our capacity to cover local, regional and international needs. Today, our complex of factories operate by production capacity that is 20 times the capacity existing since its inception, thus producing energy for over 250 products through four essential and effective complex of factories.
The outstanding success we achieved today did not happen by accident; rather, it is attributable to God in the first place, and then to our dedicated, large-scale efforts exerted by highly qualified and trained manpower that work backstage quietly, patiently, and earnestly. They work in the framework of a clear strategic vision, having firm faith in that group's success depends on the individuals' success. Since 1975, the Saudi industry has witnessed great leaps in its quality because of the government support, which took various shapes helping the Saudi industry to occupy an advanced ranking in the map of global manufacturing.
Key values and principles in which we have firm faith and work under its umbrella are our weapon in the upcoming days, which will not be such easy as wrongly believed by some people. We are fully prepared to take up the challenges, and sacrifice all that is needed with a view to further and further growth and advancement to fulfill the needs and desires of our consumers.