Our honey products, from the heart of nature.

Nature has never presented mankind with a sweeter gift¬ than honey. The golden nectar emits energy and strength throughout our bodies. For over 30 years, we have gathered the finest honey from the heart of the world's most famous forests and brought into you in its purest form, just as it was created in nature.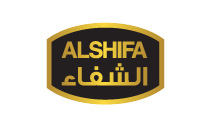 AL SHIFA: Source of Trust
A brand that is synonymous to 100% natural honey. Al Shifa honey is the proud recipient of the quality mark by the Saudi Arabian Standards Organization (SASO).
Sourced from the best locations around the world to ensure quality and taste for our customers. These location include tropical forests of the South America, Australia and the Alps mountains in Northern Europe.

SARY: Nature's Best Buy
Sary is a value for money high quality honey brand. We offer the best available honey from across the world, sourced from different regions that provide high quality at an affordable price.

Sary honey comes in different types of packaging in plastic and glass with many different sizes that are not only suitable for retail market but also for food service customers.